Kumarakom Bird Sanctuary
---
Area :
101 acres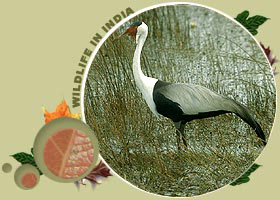 Located on the banks of the vembanad lake, the kumarakom bird sanctuary, an ornithologist's paradise, is a favourite haunt of migratory birds like the siberian stork, egret, darter, heron and teal. Other common varieties like the woodpecker, skylark, crane, water hen and parrots can also be spotted here.A cruise along the vembabad lake is the best way to experience the sanctuary. Pathiramanal, an enchanting island on the lake, can be accessed by boat from here.
Main Attractions :
Water Fowls, Siberian Cranes
Nearby Attraction :
Vembanad Lake
Best Time :
Between June And August. (Migratory Birds : November - February)
Wild Species :
The main attractions are local birds like the water fowl, cuckoo, owl, egret, heron and the water duck, as well as the migratory Siberian cranes.