Idukki Wildlife Sanctuary
---
Best time to visit :
The period from October to June is suitable for visiting the area.
Location :
40 Kms From Thodupuzha, Kerala
Area covered :
77 sq. Kms Main
Wildlife Found :
Elephants
Idukki wildlife sanctuary is situated in Kerala, ( south india ) India, is rich with an immense variety of flora and fauna. Idukki wildlife sanctuary as a travel tour to Idukki would reveal is known all over the country for a collection of animals like sambhar wild dogs, tigers, wild cats, bisons, elephants, bears and others of the same ilk. Birds of an exotic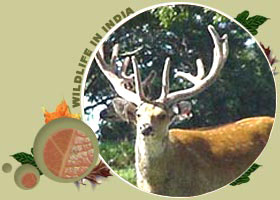 variety are present in the Idukki wildlife sanctuary in large numbers, which include names of the order of myna, jungle fowl, peafowl, black bulbul, woodpecker and laughing thrush.
Idukki wildlife sanctuary is also rich in marine and fish life, which flows through the rivers passing through Idukki wildlife sanctuary in Kerala, south India, India.
This wildlife park covers areas like Udumpanchola and Thodupuzha districts in Kerala, South India. The Idukki wildlife park was set up in Kerala, South India in the year 1976. There is a lovely lake situated within the Idukki wildlife sanctuary and this lake definitely warrants a visit while you are on your wildlife tours to this wildlife sanctuary, as it is here that you can spot a number of wild animals that come to this natural water hole for their needs. A tour to this wildlife sanctuary would reveal that it is located in the middle of the two rivers of the order of Periyar and cheruthoni.
Climate :
Monsoon : June - November Rainfall : 2200 Mm. 40 kms from Thodupuzha town. Spread over the Thodupuzha and Udumpanchola taluks of Idukki district, the sanctuary was formed in 1976. The Idukki arch dam, the first major hydroelectric project in Kerala, is situated here. The 33 sq.km scenic lake around the santruary - the Idukki reservoir - is formed by the three dams Cheruthoni, Idukki and Kulamavu
Wildlife Species :
Reptiles - Elephant, Deer , Bear, Leopard Tiger, Wild Pig Etc.
Mammals - Cobra, Viper, Python, Rat Snake, Etc.
Reptiles - Hornbill, Kingfisher, Woodpecker.
How to reach
By Air
The nearest Airport is at Kozhikode, 113 kms.
By Rail
Thalassery is the nearest Railway Station, 35 kms