B R Hills Wildlife Sanctuary
---
Situated at a height of 5,091 feet, B.R Hills Wildlife Sanctuary is a unique blend of resort and wildlife sanctuary, a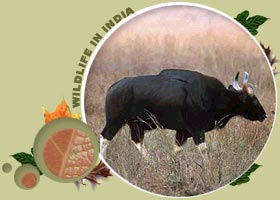 must for wildlife lovers. The B.R Wildlife sanctuary is 3,375 ft above sea level and is spread over an area of 540 sq. kms of undulating hills and valleys covered in deciduous forests and Sholas.
This sanctuary is an important link between the eastern & western ghats. The river Cauvery flows South East and at Kollegal takes an abrupt turn towards the North and again returns to its initial course. This reflects the geographic significance as well as the wonderful blend of the Biligiri Rangaswamy and Male Mahadeshwar ranges, bridging the gap between the Western Ghats and the Eastern Ghats.
Gaurs, chitals, sambhars, bears, elephants, panthers and tigers inhabit the place in large numbers. B.R Hills Wildlife Sanctuary is teeming with varied flora and fauna.